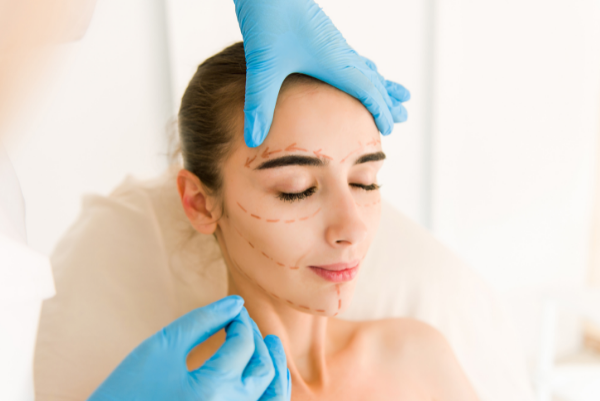 Our skin is the largest and most important sense organ that we have. It defines our whole appearance. The way our skin looks on our body is to a great extent a deciding factor about the confidence with which we carry ourselves. However, it is difficult to maintain our skin, as it is the most exposed parts of our body. We go through many dermatological problems that need to be treated, for medical as well as cosmetic reasons. Such treatments can be done by using various surgical methods.
What is Skin Surgery?
Dermatological surgery is performed to remove malignant skin lesions, skin cancers and suspected cancers. Most surgeries are performed using a very simple procedure, under the effect of anesthetic, in a doctor's clinic. There are many surgical procedures that a doctor may perform to improve your skin such as dermabrasion, acne scar subcision, liposuction, suction curettage or an eyelid surgery.
Mohs Surgery
The most common case where a skin surgery is used is for the excision of a skin tumor. Mohs Surgery is a very effective technique used for such excision. This surgery has a very high cure rate as it lets the doctor know exactly where the tumor or cancer stops. The doctor removes only that area of your skin which contains cancer, so only a minimal area of your skin is removed, and you are left with healthy skin. The wounds are either left to cure by themselves or are fixed with sutures, depending upon the severity of the excision done. Sometimes, the wound are deep and they may require another surgery such as a skin flap or a skin graft to reduce the effect of the scar. Your doctor will recommend you about the need for such further procedures.
Risk Factors and Cautions
However, skin surgery is a complicated procedure. The effects can be immediate, or they may occur at a later point in time. The immediate effects include bleeding, damage to important skin structures or difficulty closing the wound caused due to surgery. The delayed effects include wound infection or breakdown, reaction to sutures, or delayed healing. Such things need to be handled with a lot of care and precision. We exercise that care and precision in performing the surgery. We use the most advanced technologies and latest equipments to make sure that our patients stay free from any negative effects and complications and go home with positive and satisfactory results.
Also, at times, benign lesions are suspected as cancerous and an unnecessary surgery is performed. Sometimes a wrong lesion is excised during the surgery, which renders the whole surgery good for nothing, or a wrong technique may be used. Sometimes it so happens that a surgery is performed, where the problem could have been cured with other non-surgical procedures. With us, you will never have to go through such unnecessary procedures. We suggest what is best for you after going through a thorough diagnostic procedure. We discuss with you your complete situation so that you can make a right decision.
Skin surgery is a highly effective procedure to get you rid of your most complicated skin problems, but it is a risky procedure and must be performed only by an experienced, expert, trained professional. So, choose the best professional for yourself, and get rid of your skin troubles and woes for the good!
Other Treatments at Mayra Skin and Aesthetics Clinic