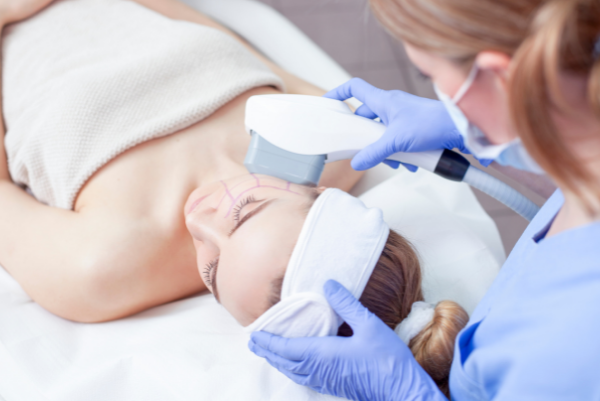 Our body goes through many changes as we grow. By the time we reach adolescence, hormones start playing with the metabolism of our body, affecting us, both positively and negatively. We go through a lot while growing, physical changes, psychological changes and often, the red tomatoes protruding on our skin. Almost everyone of us have faced acne and pimple problems, at least once in our life and as if this was not enough, these acnes and pimples leave their remembrance with us in the form of scars.
Well, it is not always necessary that you will be left with a scar, but more often than not, acne scars do form after a pimple outbreak, making the skin look dull and shabby. Although, these scars are not a very big problem and acceptance is a bliss. Many people get pretty comfortable with these scars and choose to live with them. However, considering the better options is not just a bliss, but comforting as well. The better option we are talking about here is choosing to get rid of those scars for a flawless and healthy skin. And this is possible through Acne Scar Treatments.
How Acne Scar Treatments Work?
There are many acne scar treatments available, but every treatment is not effective with every kind of scar. It is as simple as the fact that one medicine cannot be the cure to every disease. There are various kinds of scars, such as ice pick scars, boxcar scars, rolling scars, hypertrophic scars and more. All these need to be taken care of differently. So, it becomes necessary to first know the type of scar you are faced with before beginning with any kind of treatment.
It is also necessary that when starting with the treatment, you stay free from any further outbreaks, because new pimple outbreaks will mean new scars. We do take care of this and begin with the treatment after a thorough diagnosis. We bring for you advanced technologies that will examine every aspect, right from your skin type to the type of scar formation, and then suggest what is best for you.
So, go for accepting a healthy and glowing skin with our treatments for acne scars. A beautiful, scar-free skin is after all a good add on to your confidence!
Other Treatments at Mayra Skin and Aesthetics Clinic