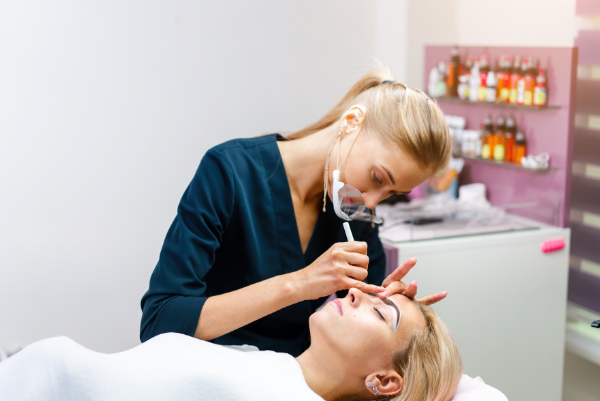 Microblading includes the use of an accurate, blade-like device to create small incisions whereas depositing tincture into the skin. Diverse from brow tattoos or lasting makeup, microblading does not go as profound and permits for more natural-appearing, hair-like pats.
Microblading Eyebrows can create thin brows appear fuller, create light brows appear darker, and offer brows an effective overall outline. Even if your brows are undergoing years of excessive tweezing or you now wish to come around with ideal-appearing brows each morning, microblading can just be the reply.
Some microblading methods include usage of deadening creams, whereas other methods relinquish the deadening on the initial pass. Unnecessary to articulate, if there is no deadening, there would be a sum of pain like the microblading device engraves into skin.
The curative time for microblading differs
Flaking is not rare, and some individuals feel scabbing—the harshness of these side effects frequently relies on how narrowly you go after the aftercare guidelines. Aftercare characteristically includes keeping brows dried for minimum initially 24 hours and after that putting up oil or balm on brows regularly. Within ten days, the preponderance of the therapeutic must be well in progress.
Outcomes from microbladed brows may last from six months to two years, with a restore suggested amid 4 to 8 weeks following your first meeting to adjust the outcomes and re-accumulate color.
You will see that the outcomes alter all through the initial some weeks. In the premature phases, the color would probable to be darker in comparison to anticipated, and definite strokes of color may turn up powerful than others. Following your retouch, and once all has fixed in, you must be left with natural-appearing, wonderfully shaped brows.
Anybody can get microblading eyebrow treatment, but not everybody should. We at Mayra Skin and Aesthetics Clinic in Indore, highly suggest scheduling a personal consultation prior to your meeting so your microblading professional can talk about problems that may impact the outcomes, like:
Previous stable brow tattoos
Aging skin, which has lost its suppleness all over the eyebrow area
Marking that you previously have in the brow region
Definite thyroid medicines and blood-thinning medicines you consume
Other Treatments at Mayra Skin and Aesthetics Clinic