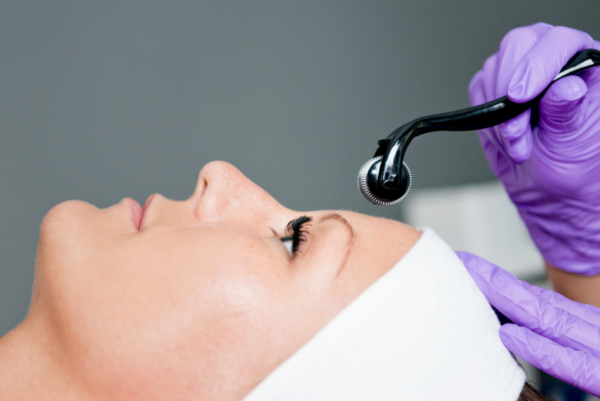 Collagen Induction Therapy, also called as remedial skin needling or Micro needling Treatments, is a minimally-persistent skin transformation treatment planned to enhance the look of fine lines or wrinkles in addition to scars on the body and face. The treatment employs small needles on a medical-rating roller that is moved on the skin to make tiny, consistently-spaced pierce lesions on the skin.
This procedure rouses the body's usual collagen development by producing a wound healing rejoinder. The roller employed is much similar to a fine tattooing spike, so must create negligible shock when making the tiny punctures in the membrane. Though, local anaesthetics may be employed to reduce uneasiness. By harming the skin, you support the body to develop latest collagen and elastin, which assists it congeal and fatten. The process can be done on the body and face.
There are no main contraindications for CIT. Since with all beauty treatments, the perfect applicant must have sensible anticipations and be in normally good physical condition. The treatment is appropriate for all types of skin, not like some laser or chemical peel processes. If you possess any of the following apprehensions, you can be a perfect candidate for Micro needling Treatment or Collagen Induction Therapy:
Early ageing
Skin slackness
Wrinkles and lines
Markring from acne, chicken pox, injuries or operation
There are many processes of doing Collagen Induction Therapy thus how your treatment is done will rely on what process is being employed.
Prior you go through any beauty treatment, it is significant to have a session with a capable practitioner at Mayra Skin and Aesthetics Clinic in Indore to make sure you are appropriate for treatment. This would be your chance to ask any queries you have regarding process and for the doctor to clarify the benefits and drawbacks. A medical narration will generally be considered and you would be requested to sign an approval form to ensure you completely know what the process includes and any linked risks and impediments. Once your doctor has settled on that you are an appropriate applicant, your treatment may proceed.
The extent of the needles employed on a medical rating roller tool for Collagen Induction Therapy would differ. The very long the needle, the deeper into the membrane it would infiltrate, and the more spectacular outcomes you would see.
Your treatment would be based on the kind of device being employed. With a roller tool the needles will be revolved on your skin to make evenly spaced pierce lesions. With a micro pigmentation tool a sole needle, covered within a hand-portion is employed to pierce the skin.
At Mayra Skin and Aesthetics Clinic, we have very experienced practitioners for Collagen Induction Therapy for skin. Definitely, you will get the best treatment ever.
Other Treatments at Mayra Skin and Aesthetics Clinic