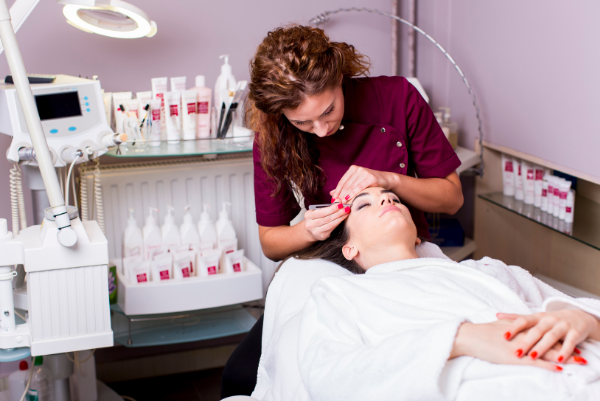 Cosmetic Dermatology is based on the improvement and looks of the skin, hair, and nails artistically, aesthetically and cosmetically. Rarely regarded a medical need, it may still determine medicinal dermatological issues. In 2011, over twelve billion simply invasive aesthetic procedures were done, generally in the solitude of a physician's workplace.At Mayra Skin and Aesthetics Clinic, we know how significant the look of your skin is to your self-worth and comfort. That is why at our clinic in Indore; we provide our patients with a range of simply invasive aesthetic transformation and reinstatement treatment alternatives targeted at decreasing the visibility of skin abnormality and enhancing skin well-being. To assist our patients in getting confident regarding treatment, we offer in detail skin care sessions where we put effort to better know our patients' distinctive targets to offer the best treatment details and suggestions for their requirements.Cosmetic Treatments at Mayra Skin and Aesthetics Clinic vary from deep purification, uplifting, rejuvenating, and reinstating skin feel and tenor, to decreasing skin flaws like:
Scars
Acne
Moles
Skin tags
Certain birthmarks
Stretch marks
Skin discoloration
Age spots
Lines and wrinkles
Melasma
Tapering of drooping facial and body regions is feasible to evoke a preferred look or change a current one. Medical-dependent micro-dermabrasion and physician-power element peels are also used as part of Mayra Skin and Aesthetics Clinic dermatology plan.
Accomplishing and managing strong, young skin is the main concern. A regular routine that incorporates the utilization of medical-dependent anti-aging skin related products with the daily usage of sunscreen can assist in diminishing the superfluous impact of early aging and sun harm. These skin products have increased concentrations of medical elements for fighting with age-associated skin issues. They are also pharmaceutically devised and studied to make certain balance and constancy.
Getting started with us is very easy. A session with one of our medical experts to assess and show cosmetic alternatives is the initial step. The patient's aspirations and requirements are found out, and a customized plan is produced that provides the best strategy for holding up the indications of aging and for enhancing treatment outcomes.