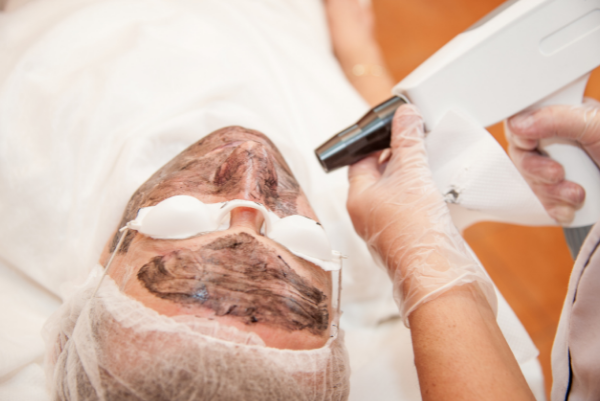 The Hollywood Laser Peel attained its name because of many treatment requests from celebrities and different renowned stars before their huge red-carpet occasions.
Now, this has turned into a must-have, even for standard people, prior weddings, promotions, and different unique events. As increasingly people understand they hardly require makeup after the treatment, several people are making it a portion of their regular skin care schedule.
The Hollywood Peel is a gentler edition of various laser treatments. It is secured for all types of skin, can be done any time in the year, and does not need an extended downtime some laser processes need. It is planned to help in rejuvenating your look by reducing the indications of aging or dented skin.
It also rectifies uneven skin pigmentation and enhances the look of pores, pimples and scars. It is quietly exfoliating, so you are staying with a soft, smooth skin surface, coming out in a glowing and brighter look.
Initially, a coating of Spectra lotion is put onto your skin. The lotion is carbon-dependent, so it looks like a mud cover. Once the cover is fixed, a laser is enthused over your skin. It functions in two ways
By rupturing skin pigmentation, permitting it to be of course taken out by the body.
By warming up the skin, activating the creation of collagen.
You may take notice of some shattering sounds since the laser shifts all over your skin surface, and you can experience some heat or gentle tingling, but the process is contented and doesn't even need a newsworthy anesthetic. A large number of our patients claim no pain in any way.
As the laser goes over your skin, it removes the carbon layer together with a very fine cover of skin cells. As the treatment is extremely mild to your skin, it generally needs manifold passes on the skin facade throughout the process. The time of treatment is just about thirty minutes.
Benefits of a Hollywood laser peel treatment
You will find many advantages to this broadly popular treatment of skin. Additionally, benefit of getting it done often as it is very mild, it's in fact excellent for your skin, as every time you go for it, it rouses the development of additional collagen.
What Can I anticipate later than a Hollywood laser peel?
After the process, you may return right away to your usual activities; there is no downtime required. The Hollywood Laser Peel is so mild on your skin, you may have a cure each month, or if you wish, even more frequently.
If this sounds like somewhat you consider will improve your look and like to find out more, then Mayra Skin and Aesthetics Clinic in Indore would be really pleased to help you.
Other Treatments at Mayra Skin and Aesthetics Clinic