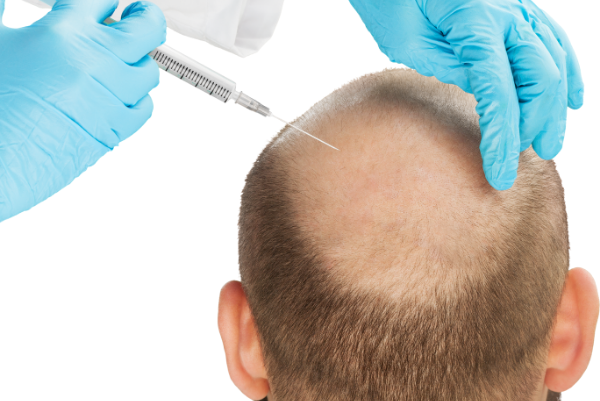 We all love a head full of long, voluminous and beautiful hair. But with the hectic life schedules, the stress that stays built up in our heads, pollution and many other factors, it sometimes seems unachievable, especially to those people who suffer from pattern baldness or for whom hair loss is a hereditary problem. But you can get the hair you dream of by undergoing a hair replacement surgical procedure.
Hair Surgery Procedures
There are many surgical procedures such as hair transplantation, flaps, scalp reduction, scalp expansion, scalp extension or tissue extension which can be undergone for improving the condition of your scalp and prevent hair loss from showing up. Among all these procedures, hair transplantation is the most widely opted procedure by the doctors. Though other procedures are effective, but they involve complications as they are performed using general anesthetics which have long-term effects. Moreover, the procedure is painful and requires a great level of after care.
Hair Transplantation
Such complications are eliminated with hair transplantation. It can be performed at a doctor's clinic with the use of local anesthetics. The doctor numbs the area of transplantation, due to which you do not feel any pain. The procedure is performed by removing small pieces of hair from the donor site which is usually at the back or side of the head and relocating those hair on the bald area. After the relocation of hair, the head is covered with a graft or bandage. The procedure usually takes four hours or more and as many as 750 to 1000 hair grafts are done in a single session. You may require multiple sessions before you get the look you desire. There is a sufficient time gap between two sessions, of atleast three to six months, so that the transplant gets a sufficient healing time.
Risk Factors and Considerations
However, hair transplant is not a viable option for everyone. You cannot opt for it when you do not have sufficient donor sites, or your skin has a tendency to form keloids. Also, a hairloss due to medical treatments cannot be treated with hair transplantation. You must discuss all these factors with your doctor so that your doctor can recommend you what is best for you.
We take all these things into due consideration and perform the procedure only if we find you suitable for it. We work out everything with you so that you get results beyond your expectations, with our advanced technology treatments. We possess the experience and expertise that is a must to perform these surgical procedures and treat you in a manner that you will not face any complications. We have got the most advanced technologies and the latest techniques and equipments for every kind of hair surgery procedure. With us, you are all sorted. So, book an appointment soon, don't stay far from your dream of beautiful and voluminous hair for too long!
Other Treatments at Mayra Skin and Aesthetics Clinic