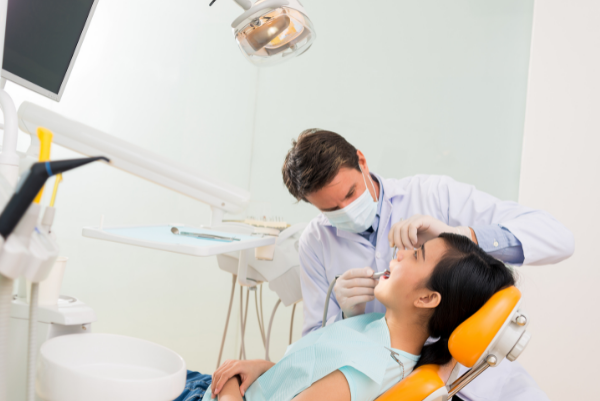 What is Leukoplakia? Leukoplakia is an extensive terminology that describes lesions that emerge as patches obtained in the internal layer of the mouth, and leukoplakia cure differs as the situation has countless reasons. Maximum time, leukoplakias are unproblematic, but it is significant for doctors to find out the source of the situation, since some leukoplakias show more severe problems, such as auto-immune disorders, and may even grow into an oral tumor.
Symptoms
White areas develop on the inner side of the cheek, the gum tissue, the floor of the mouth and the top and base of the tongue. The wounds can take place beneath a sufferer's dentures too. Individuals frequently don't perceive the situation as most examples are effortless and asymptomatic. And, when patients notice that, they find that the scrapes cannot be cleaned.
Some leukoplakia marks involve hairy protrusions nearby white flat exterior. The illustrative cues differ on the facade of the mouth where the region is established. Sometimes the frames of the leukoplakia laceration have simply seen edges, while other times it is tough to perceive where the laceration begins and the vigorous surface starts.
Risk aspects
Even though a literal reason for leukoplakia is unidentified, definite aspects put sufferers at a bigger risk. Leukoplakia takes place more frequently in the mouth of tobacco chewers and smokers. According to Dr. Kanhaiyalal Patidar, the Director of Mayra Skin and Aesthetics Clinic, decreasing tobacco and alcohol use may help in reducing the facade of the white areas and reduce the risk of producing cancerous cell development.
Leukoplakia (Patches Inside the Mouth) Treatments
Leukoplakia lacerations frequently get cured by their own. But, when a cut stays for more than 2 weeks, the initial course of action involves an illustrative exam with a dental expert. Most dental experts comprise these exams with regular dental exams, but related patients can also book an appointment to have a region of apprehension checked.
If a lesion stays, the sufferer may have the location biopsied for the minute check. Throughout this procedure, the dentist acquires a cell section for the lab to assess and search for any irregular cells. Patients may anticipate their dentist to make a treatment map dependent on the biopsy effects.
Characteristically, leukoplakia treatment map involves counseling to stop perilous behavior, periodic review, feasible removal of the cut and incessant assessment. Taking proper dental precautionary care with silica toothpaste can help in decreasing a patient's peril for infectivity after a biopsy.
If patients get white areas or patches in their mouth, they must reach go to their dentist. Even though maximum time leukoplakias aren't unsafe, previous identification is key to an effective cure. Overall, at Mayra Skin and Aesthetics Clinic, we are specialized in offering the best Leukoplakia treatment to our customers in Indore, and all this at affordable rates.
Other Treatments at Mayra Skin and Aesthetics Clinic